What is Curry Leaves herb called in Nepali with how to pronounce and transliteration in english?
Category
:
Greens
English
:

Curry Leaves
English Pronounciation
:
Scientific Name
:
Murraya koenigii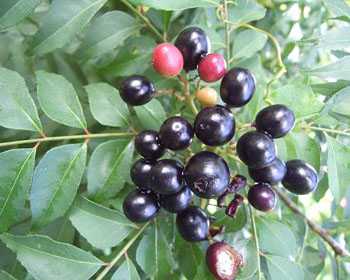 User Answers for Curry Leaves in Nepali:
We calls in nepali 'Small Bageno', Is it same things between curry leaf and bageno' ?
Curry leaf is called "kari patta". It's an Indian name shared by Nepali. Tej patta is bay leaf.
small bakino or mitho bakino or mitho nim